Has your dog stopped acting like your dog?  
Could your dog have osteoarthritis? Your dog's activities and behaviors may be signs of osteoarthritis. Here are some resources and recommendations to consider:
Joint supplements: products with glucosamine, chondroitin, green lipped mussels can be helpful for long term use. Some products that include some of the ingredients: Dasuquin advanced with eggshell membrane through nutramax, henry shine ff3 twist off caps, Movoflex, Antinol

Adequan – injectable medication that can help slow down progression of arthritis and support cartilage. Give 2x a week for 1 month, then monthly for maintenance. This can be done with the clinic or we can teach you how to do it yourself at home.  https://www.adequancanine.com/


Non steroidal anti-inflammatories (NSAID)–  Carprofen (rimadyl) is a routine NSAID used to help reduce the inflammation that arthritis causes. It does great for acute pain and with some dogs long term, we do recommend doing routine blood work every 6-12 months to monitor liver and kidneys, which are the organs that process the drug, to ensure they are working appropriately. Another option that is much more specific for osteoarthritis but has very little effect on acute pain is Galliprant. If we get to the point that an NSAID is needed daily to help control osteoarthritis it is recommended to switch to Galliprant. DO NOT use together or with steroids – this increases risk of stomach ulcers or other complications
Assisi loop: Two 15 minute treatments daily at home. Helps decrease pain and inflammation through electromagnetic pulses. We can set you up to order through our online pharmacy if interested. Newer technology to us.  https://assisianimalhealth.com/
Gabapentin: A medication we often can add on later to help with arthritis. It complements NSAIDS, but can take a few weeks to get to effect and can cause mild sedation when starting out.  Helps with nerve based pain.
CBDs: CBD products are not controlled by the FDA, there is minimal peer reviewed articles on the effectiveness and doses and because it is not controlled there is no guarantee of consistency between products or even you are getting what is on the label.
Call us today to schedule a consult and get your pet on a monthly protocol.
When your pet deserves the very best…
Turn to the Animal Care Center! With over 30 years of valuable experience in our corner, trust that your pet's health is in skilled hands. Schedule an appointment today for all your furry friends healthcare needs.

Our Hours
Mon-Fri: 8:00 am – 5:30 pm
Sat: 8:00 am – 5:00 pm
Sun: Closed
[gravityform id="2" title="false" description="false"]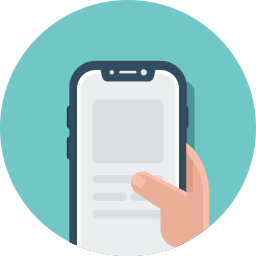 Request an appointment online!
Did you know you can save time and simply request an appointment online?
Click the button below to get started.