Professional facility with innovative equipment
Animal Care Center uses the latest techniques and methods in veterinary medicine. As more technology is released, the more knowledge, tools, and skills we add to our hospital and team.
Trust the health of your pet in our capable hands by scheduling an appointment today.
PET WELLNESS PROGRAM
Animal Care Center offers a progressive new approach to veterinary care. Our Wellness Program embraces a focus on preventative medicine based on the specific life-stage of your pet. Each patient is assessed individually based on factors such as species, breed, age, and environmental challenges. Next we offer recommendations for prevention, nutrition, and diagnostic work-ups appropriate for your pet.
Our role is to educate you on those procedures and medications especially beneficial for your pet. This allows us to be more flexible with our recommendations, and gives you more control of your pets' healthcare.
The key to Animal Care Center Wellness Program is an emphasis on the annual health examination. Each year when your pet comes in, he or she will receive a comprehensive physical exam and age appropriate ancillary diagnostics (such as blood pressure screening, parasite tests, and blood work) to screen for early signs of disease.
For participants in the Animal Care Center Wellness Program, any vaccinations due at the time of the annual exam will be given at current participant rates. Patients with health-related concerns will be recommended more advanced diagnostics when needed. More frequent re-evaluations will most-likely become necessary for those pets with ongoing illnesses.
Please contact us for more information or to enroll your pet in the Animal Care Center Wellness Program.
PREVENTATIVE CARE
Immunizations
Parasite Control
Spays/Neuters
Pet Nutrition
Microchipping
PRIMARY CARE
Internal Medicine
In-House Pharmacy
In-House Cytology
Dermatology
Dental prophylaxis, including extractions and full digital dental x-ray
EXTENDED CARE
End of life decisions
Chronic Illness treatment
Adult/Senior wellness
Specialty Referral Services
ADVANCED CARE
Soft Tissue surgery
Intensive and critical care
Obstetrics: In-house ultrasound
Ophthamology
Urology
In-house endoscopy procedures
Allergy testing and treatment
When your pet deserves the very best…
Turn to the Animal Care Center! With over 30 years of valuable experience in our corner, trust that your pet's health is in skilled hands. Schedule an appointment today for all your furry friends healthcare needs. 

Our Hours
Mon-Fri: 9:00 am – 5:00 pm
Sat: Closed
Sun: Closed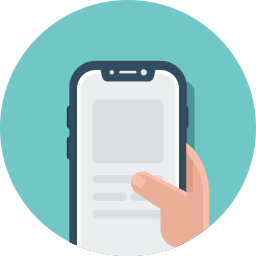 Request an appointment online!
Did you know you can save time and simply request an appointment online?
Click the button below to get started.