We value our clients' experience at the Animal Care Center. If your pet or animal is currently a patient, please feel free to complete the following Client Experience Questionnaire and email it to info@animalcarecentermv.com.
I always take my dogs here… they are great! they must be! my rottweiler loves to go there!
Larry M.
They have been very kind and took care of my dog in 2 different emergency situations. They have good prices and are very generous with their time.
Anonymous
We've been coming here for years with help for our dogs and most recently a rabbit neuter. Always friendly, honest, and upfront. I would recommend to my closest friends for animal care.
David G.
The best people on the planet took such good care of my dog. Absolutely the best.
Joanna M.
Great staff and they all really do care about the animals. Prices are totally worth a 45min drive!!
Christina K.
They did a great job with my dog's TPLO surgery. It's almost healed and she looks comfortable putting weight on it. Over all the staff was great and the doctor was amazing.
Jared C.
If you want someone who truly cares about your fur baby and puts them first, just like you do, this is the place to take your pets. Used to live over an hour away and it was worth the drive for the care. Though it's just icing on the cake, the process are the most reasonable I've ever seen. There's just nowhere else I'd take my pets. They exemplify the difference between being "good" and truly being GREAT.
Jeryd S.
My home away from home when it comes to taking care of my animals because they treat you like family!
Lynn M.
Literally these people are a life saver. My pitbull terrier had a mast cell tumor and i was struggling to find a vet that i could afford. They guys were cost effective and saved my boys life. The Vet and staff really seemed to care. Forever in dept!
Justin B.
When your pet deserves the very best…
Turn to the Animal Care Center! With over 30 years of valuable experience in our corner, trust that your pet's health is in skilled hands. Schedule an appointment today for all your furry friends healthcare needs. 

Our Hours
Mon-Fri: 9:00 am – 5:00 pm
Sat: Closed
Sun: Closed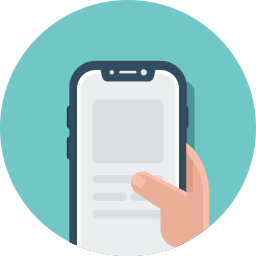 Request an appointment online!
Did you know you can save time and simply request an appointment online?
Click the button below to get started.